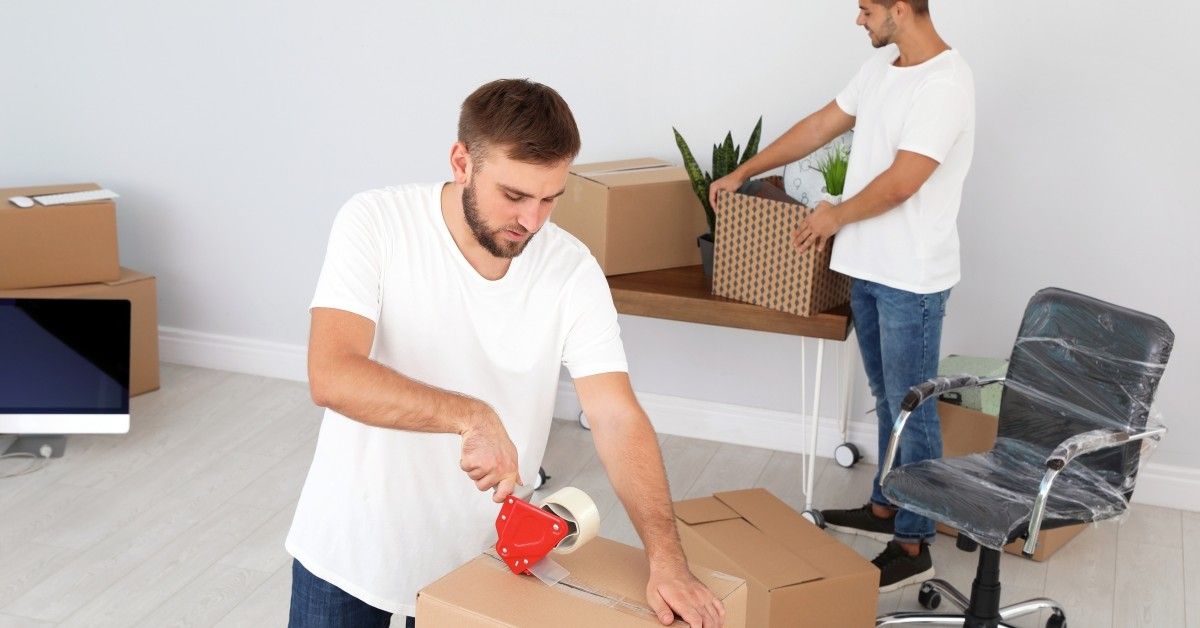 Five Moving Day Essentials (Don't Pack These Items Just Yet!)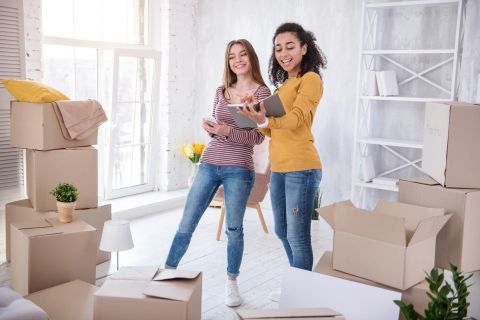 The time leading up to a move is always stressful. It is often accompanied by one or more major life changes such as starting a new job, getting married, graduating from school, and moving out on your own, or moving to a new, unfamiliar place. Whether your situation involves one of these scenarios or you're just moving across town to a better location, organizing, packing, and moving all of your things is a big deal.
In today's blog from Choice Moving Company in Fort Collins, we know a thing or two about moving, and that's why we want to share with you some things to remember that will help make your move easier. Keep reading, and if you're looking for a residential or commercial moving company in Fort Collins, Denver, or another Front Range location, we encourage you to give us a call.
Whether you're packing and moving all of your things on your own, or you're hiring a professional moving company like ours to move your things for you, you'll want to be ready and organized for moving day. There's nothing worse than having a bunch of people standing around ready to help and you're still packing or tearing apart your house looking for your phone charger. Having a successful moving day requires significant preparation beforehand to ensure that you have everything you need on the last day in your old home and on the first day in your new one. Here are our recommendations for things you'll need to keep close by. So, make a "don't pack" box, label it clearly, and keep it readily available for moving day.
Cleaning Supplies
As you start to move your things out of your home, you'll want to go into the cleared out rooms and do a bit of cleaning. We're not saying that you have to scrub the floors and shampoo the rugs, but wipe down hard surfaces, do a quick vacuum, and make sure everything is cleared out of the refrigerator. If you're moving out of an apartment, you'll want to do this to ensure you get back your security deposit. If you're moving out of a single-family home, it's still a good thing to do as a courtesy to the new owners.
To complete this task, you'll want to make sure you have some cleaning supplies like a rag, paper towels, and soap, bleach, or other spray cleaners. Make sure to set these items aside in a place where they won't be accidentally packed with your other things. Once you're done with them, remember that you'll likely need them in your new place to do some cleaning on move-in day, so you may want to take them along with you in your car.
Trash Bags
Take our word for it, you can never have too many trash bags on moving day. You'll need them for a multitude of reasons — throwing away used rags or paper towels after cleaning, throwing away old food in your refrigerator or freezer, emptying trash cans throughout your house before they are packed, and so forth. Are you taking some house plants with you but don't want dirt all over your car? Place a trash bag down in the back of your car to keep your car protected. Have a few last-minute items that you'd rather just get rid of than pack? Grab one of your trash bags and fill it up with donation items that can be dropped off later.
Tools
Moving day isn't the time to make any major repairs, but you'll likely need a hammer or a screwdriver for something. That's why it's a good idea to keep a small tool kit handy. You may need to remove some nails or picture hangers from the wall. Or, maybe you'll want to unscrew the glass door on your entertainment center for easier transport — in that case, you'll need that screwdriver. Although you may not want to bother with keeping a tool kit around on moving day, if you do need them, you'll be glad you have them.
Paper Goods
Some things are easy to forget about. They're things that we take for granted because they're usually just there when we need them. We're talking about paper goods like kleenex, toilet paper, and paper towels. When you're moving out of one place and into another, it's easy to forget to keep these essentials close by, but you will need them. Keep extra in your "do not pack" box and you won't have to worry about someone packing up your supplies and placing them in box #112 only to be unearthed a month later.
Chargers
It probably goes without saying that in this day and age, we wouldn't be able to function without our cell phones. Maybe that's a slight exaggeration, but our phones have become such an integral part of our lives that a lost phone charger is an immediate cause for panic. Of course, you could always just go buy a new one, but with a little planning and organization, you can make sure that your charger (and your phone) are within reach for whenever you need them.
And don't forget about laptop chargers, smartwatch chargers, earbud chargers, and anything else that needs to be plugged in that you use regularly. It's a good idea to round up all of these things the day before you start moving so you don't risk losing them or having them be packed by mistake.
Let Choice Moving Company Help With Your Next Move
If you're planning a move in the near future, you can either do it the hard way and try to recruit friends and family members to help, or you can sit back and watch the professionals carefully pack, load, and unload your belongings. At Choice Moving Company of Fort Collins, we offer full-service residential and commercial moving services for customers all over the Front Range. We provide the people and the moving truck, as well as all of the packing materials necessary to safely move your items.
Already have your things packed and just need someone to move them? We can do that too. We charge a 2-hour minimum, but we can help with as little or as much as you need. Give us a call today to get your free estimate!