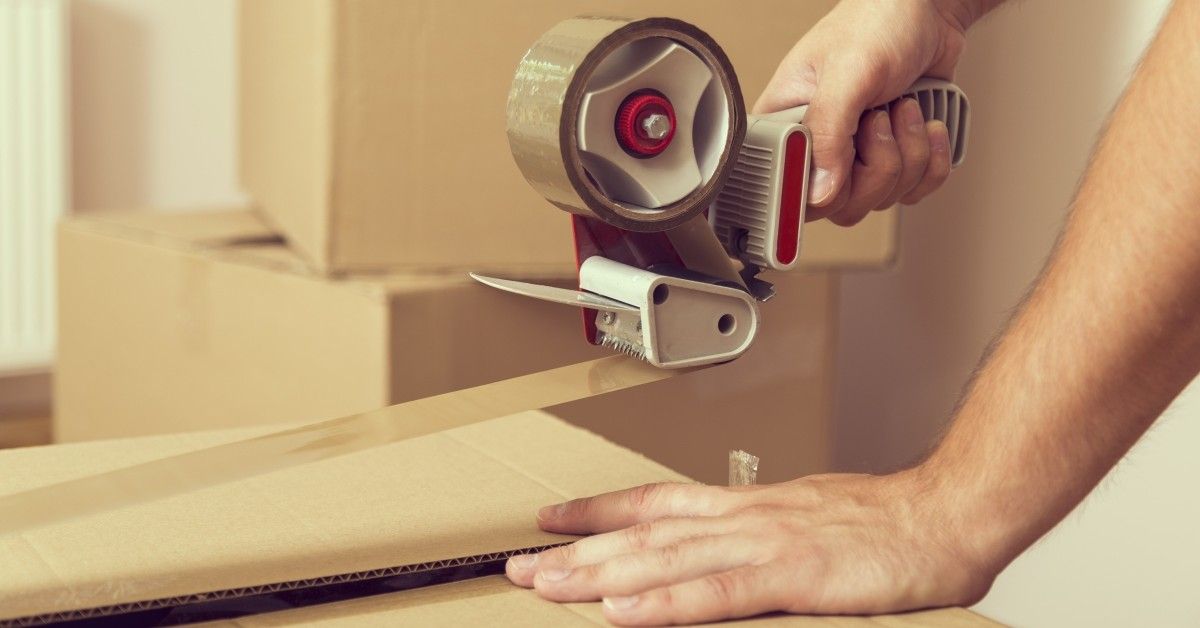 Five Reasons To Hire Professional Packers For Your Next Move
Moving is both exciting and stressful. On one hand, you can look forward to going to a new place, perhaps one that better meets your needs, and on the other hand, it's a lot of hard work. Packing up your entire life so you can move everything is no easy task. It's hard enough if you don't have any other responsibilities to contend with, but chances are, you probably have a job, school, or family to take care of — leaving you little time for packing and unpacking.
Many people don't want to have to pay extra to have someone else come in and pack and unpack all of their things. Sure, it's something you can technically do on your own, but talk to anyone who has hired a moving company to do their packing for them, and you'll be sure to hear about all the ways that it was worth the added cost.
In today's blog from Choice Moving Company in Fort Collins, we're going to touch on five reasons why you should consider hiring professional packers for your next move. And, if you're considering a residential or commercial move within Fort Collins, Denver, or anywhere along the Front Range, we encourage you to give us a call.
Reason #1: Professional Packers Have the Right Supplies and Equipment
Packing is hard enough as it is, but when you're spending all of your time trying to chase down tape and bubble wrap it can take much longer than it should. Many moving companies have professional packers on hand with all of the necessary supplies needed to make packing items of all shapes and sizes easy. Even if you've been saving all of those Amazon boxes, you still probably don't have ones to fit odd-shaped items like lamps and knick-knacks.
Having your belongings professionally packed means they'll be placed in boxes that are the right size and strength to hold them and they'll be adequately wrapped for protection. Professional packers are just that — professional — meaning that they have the experience and know-how to pack things the right way so that it doesn't get damaged. Skip wasting your time trying to collect boxes and packing material, and use that time to plan and celebrate your new move.
Reason #2: Your Breakables Are Less Likely To Break
As we already mentioned, professional packers have access to supplies and equipment that you may not have, Sure, you can go out and buy big sturdy boxes, and heavy wrapping tape, but they can cost you a fortune and you still have to do the packing. When you hire someone to pack and unpack your things, they'll use the right materials and will wrap things in such a way to minimize damage or breakage. If on the rare occasion something does happen, however, you'll be reimbursed for your loss. If you've decided to save a few bucks and do your own packing, you'll have no reimbursement or recourse if something does happen to break.
Reason #3: Save Time
One of the biggest reasons to hire a moving company to do your packing is to save time. Many people who are in the process of moving don't have all the time in the world to pack their things. Usually, they have to move out of one residence and into another by a specific date. Or, they may be starting school or a new job on a particular date so they need to have their move completed by then.
Whatever the case, hiring a professional to do your packing can save you a lot of time. Depending on how much you have to move, it could mean the difference between taking days or even weeks to move and being able to move within just a few hours. The reason for this is that professional packers and movers have a lot of training and experience, they know the best way to work efficiently, and they have the manpower to get the job done.
Reason #4: Save Your Back
Speaking of manpower, when it comes to moving, you can't do it all on your own. And, it can be surprising just how many friends start ghosting you when they know you're on the hunt for some free manual labor. Moving is tough work no matter how good of shape you're in, and having to move large items like appliances, bedroom sets, and large TVs without the right equipment or experience can really hurt you. Avoid getting seriously hurt or at the least having to nurse minor aches and pains by letting the professionals pack and move your belongings from one place to another.
Reason #5: Make the Moving Process Easier
Moving to a new place can be fun and exciting, but oftentimes those warm, fuzzy feelings are overshadowed by the stress of having to actually move everything you own. Moving doesn't have to be weeks of sleepless nights and agony — a moving company can quickly pack up your things, move them to your new location, and unpack them so you can settle into your new place without having your first memories of it be tied to hard labor and a sore back. You'll still have plenty to do, like submitting your change of address and getting your utilities set up. By having someone else handle the most difficult parts of the move for you, you'll have more time to get other things done, and then you can just sit back and enjoy your new place.
Are you looking for an experienced and professional moving company in the Fort Collins or Denver area that will pack, move, and unpack your things? Contact Choice Moving Company to get your free quote.