Commercial Moving
The Best Commercial Moving Company In Fort Collins
We Handle Your Commercial Moves Throughout the City
We understand how frustrating it can be to find a trusted commercial moving company. But when you trust Choice Moving Company with your commercial items, we promise to go above and beyond to give you the moving service you and your company deserve. Moving offices should be an exciting time for your business, not a stressful one. Let us take the load off so you can continue to focus on growing your business!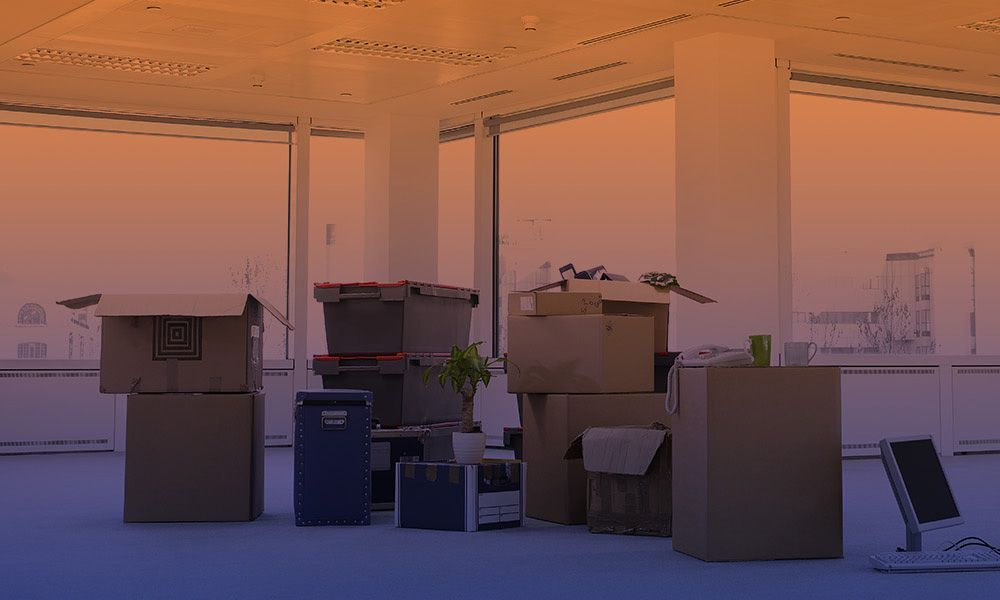 We can handle a variety of commercial moves throughout Fort Collins, including:
OFFICES
SCHOOLS
LIBRARIES
WAREHOUSES
LABORATORIES
HEALTHCARE FACILITIES
AND MORE!
Fort Collins Commercial Moving Services
When facing a commercial move, it's important to recognize the differences between commercial and residential moving. Both require delicate care and expertise, but when accounting for the amount of supplies that go into commercial moves, they can create far more headaches if you try to do it yourself.
That's where Choice Moving Company comes in. With years of expertise in office moving and other commercial projects, we have the knowledge, skill, and patience to complete your move successfully and safely. To do so, we follow the ensuing steps.
ASSEMBLY AND DISASSEMBLY
No matter how much you try to squeeze office furniture into a rented truck or moving van, the fact of the matter is that you will most likely damage your goods in the process. Even if you make it safely from one destination to the other, imagine how many trips will be required to safely move all your couches, chairs, and other office furniture items to your new location.
The professionals at Choice Moving Company make sure to safely disassemble large furniture items, pack them safely, and reassemble them in your new office. Just call us today and let us do the heavy lifting!
PROTECTIVE PACKING AND UNPACKING
Consider how many valuable things you have in your office or other place of business. Computers, monitors, filing cabinets — the list goes on and on. Ensuring the safety of this high-price and high-value items is paramount when moving, and we have the commercial moving services to protect your most valuable items.
Don't take the chance with flimsy boxes or reckless packing. Choice Moving Company will pack your valuables and unpack them with the best care and attention you can find.
DESIGN AND LAYOUT
Our expertise at Choice Moving Company goes beyond loading and unloading boxes. Not only will we bring your desks, computers, and monitors into your office safely and quickly, we will also set them up where they need to be so your move becomes that much easier. After all, you need to get back to business quickly, right? Let us help expedite the process in your new building!
Our fully licensed and insured moving company is ready to make your commercial move as stress-free as possible. With free estimates and no hidden fees, we are the most trusted moving company in Fort Collins & Denver. Give us a call today to begin your move!
Reasons to Use a Professional Moving Service for Your Commercial Move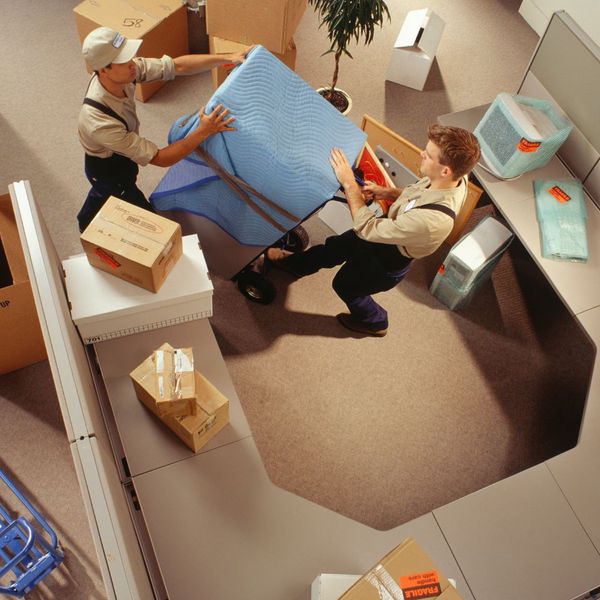 Efficient Project Management
Commercial moving services have seasoned project managers who oversee the entire moving process, ensuring that everything is well-organized, executed, and completed within the given timeframe. We work with you to develop a comprehensive plan, determine timelines, identify risks and challenges, and create contingency plans, keeping your business's unique needs in mind. By having a centralized point of control, the project manager ensures that there is no confusion or miscommunication during the move, ultimately leading to greater efficiency. Let our moving company, Choice Moving Company, with locations in Fort Collins and Denver help make your office move as smooth as possible. Call today.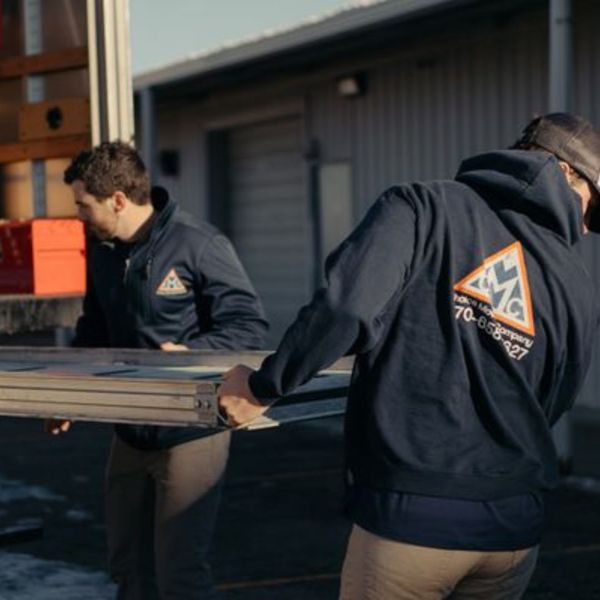 Expertise in Packing and Transportation
Commercial moving services have teams of experienced packers who carefully pack all your office equipment, furniture, and other items using state-of-the-art packing materials and techniques. We ensure that everything is labeled, categorized, and tracked for easy unpacking and installation at the new location. Additionally, our local movers in Fort Collins and Denver use specialized equipment and vehicles for safe and efficient transportation of your business belongings, so they arrive unscathed. Learn more about our commercial moving process today.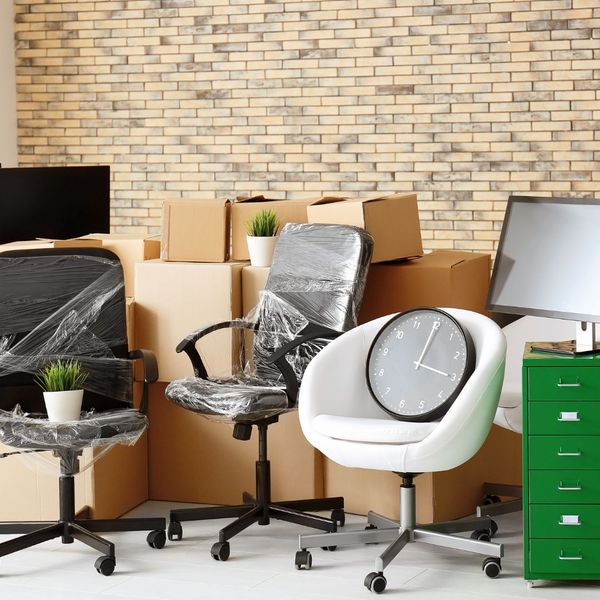 Minimal Business Interruption
One of the biggest concerns for businesses during relocation is the possible disruption of operations. Commercial moving services help minimize this by providing flexible scheduling options for the move, working after business hours or on weekends, and ensuring that the entire process causes the least disruption possible to your day-to-day business activities. We do everything possible to guarantee that you're up and running at the new location in the shortest time possible. Call our local moving company in Fort Collins and Denver to discuss your commercial move timeframe today!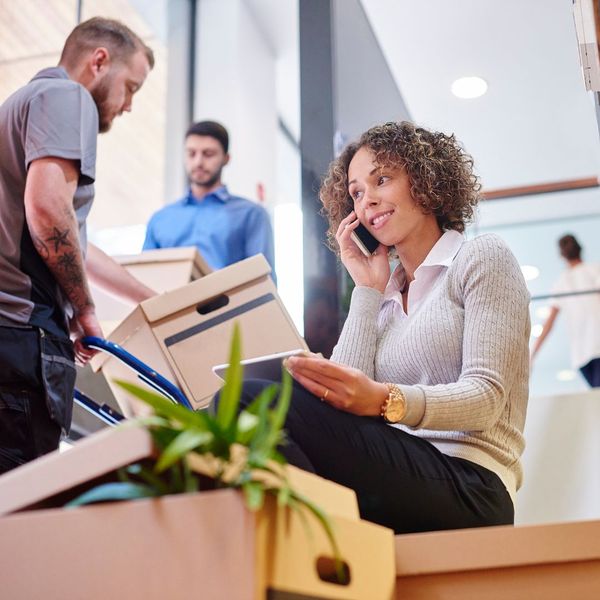 Presence of Liability Coverage
Commercial moving services provide liability insurance coverage for our services, which offers the clients peace of mind. This insurance covers any damages or loss that may occur en route to the new location, making sure that businesses are not liable for any mishaps. Our professional movers take great care of our clients' property during relocation, but you never know when accidents might occur, and it's good to have insurance coverage just in case the unexpected occurs. Ask our local movers about our liability coverage today.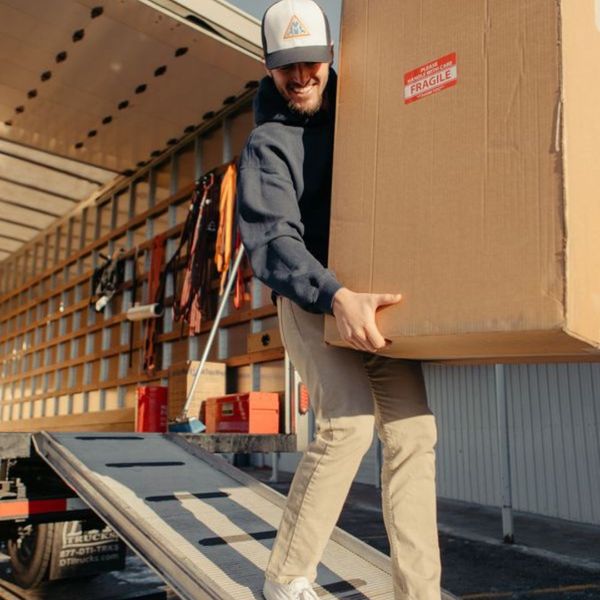 Professional Unpacking and Installation
Commercial moving services provide professional unpacking and installation services to ensure that everything is set up correctly at the new location. This eliminates hours of work by you and/or your employees to unpack everything. Our teams of skilled professionals will assemble all the furniture, plug in electronics, set up and install signage and fixtures, and any other tasks required for optimal functionality. This ensures that the employees can resume their duties with minimal fuss and that the business can continue with minimum disruptions, causing little impact to your bottom line or to employee productivity. Call to get started today.
GET STARTED TODAY
Utilizing commercial moving services is the best way to ensure that your commercial move is safe, efficient, and hassle-free. It allows businesses of all sizes to focus on our core activities while the move is happening in the background. Our professional commercial movers will help you plan and execute the move from end-to-end, minimizing business interruptions, and ensuring that your transition from one location to another is seamless. We carefully pack your belongings to ensure no damage occurs, so you don't have to worry about a thing. We offer free and accurate moving estimates with no hidden fees, so you'll know exactly how much your moving costs will be. Our team is here to help answer questions and ensure your commercial move is successful. If you are in need of professional commercial movers, call Choice Moving Company in Fort Collins and Denver today!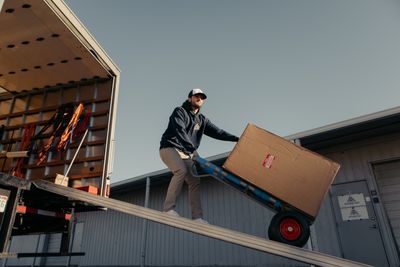 "As a stager and interior designer, I use Choice Moving Company for all my jobs. They are professional, friendly, and honest. They have never let me down which is why I recommend them to all my clients."
- Jeanie Murray