Residential Moving
Residential Movers in Northern Colorado Who Make Your Life Easier
Let Us Take the Load off Your Move
Whether you're relocating to a brand new Northern Colorado city, or your new home is just a few blocks away, moving is a burdensome task that nobody should have to complete alone. While the prospect of living somewhere new can be exciting — and should be — doing their actual moving can be difficult to plan out and execute without the right help. At Choice Moving Company, we get it, and that's why we are dedicated to providing the best residential moving services for you.
Whether you need assistance with the entire process or just need some extra help with lifting and packing, we offer unbeatable residential moving services at the most affordable rate. By treating your items like they are our own, we can confidently offer the safest moving options for your items while you get some much-deserved relaxation. Call us today for your free estimate!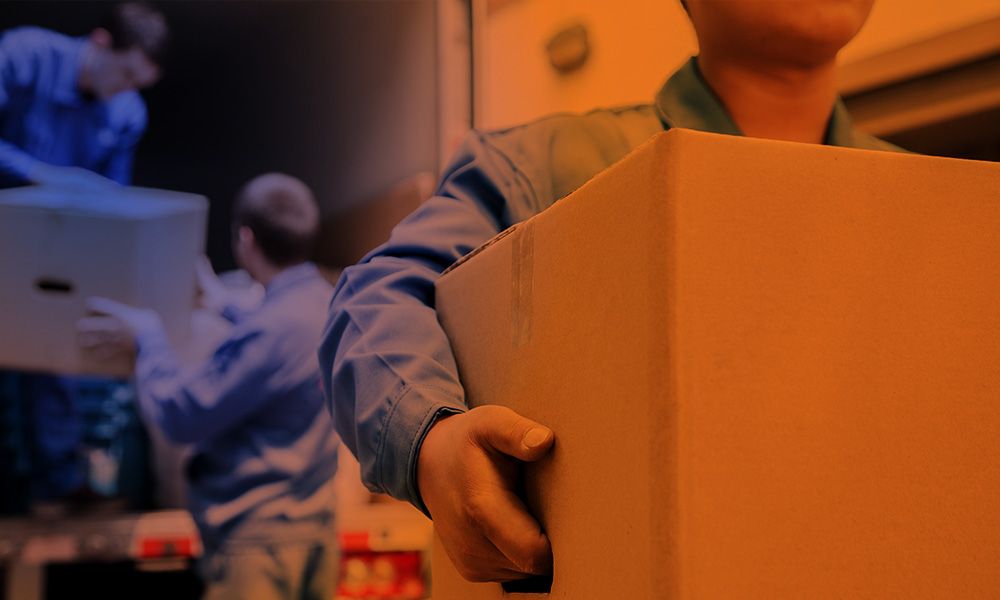 When You Trust Choice Moving Company, You Can Expect:
Courteous and professional service from a fully licensed and insured moving company

Shrink-wrapped and blanket-padded protection on all furniture

General assembly and disassembly of larger items

Professional packing and unpacking

Free estimates with no hidden fees
What Do Our Residential Moving Services Include?
Here at Choice Moving Company, we understand how personal and important your belongings are to you. Our professional movers are experts when it comes to safely and securely transporting your boxes and furniture pieces. To make working with our moving company as stress-free and seamless as possible, we offer all of the following: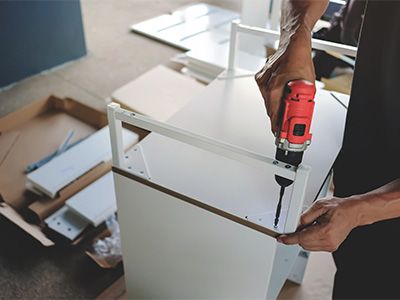 FURNITURE DISASSEMBLY AND ASSEMBLY
How often have you tried to squeeze a couch into the back of a truck or moving van just to find it damaged when you get to your final destination? With Choice Moving Company, our Northern Colorado home movers take the time to appropriately disassemble large furniture items, pack them safely and securely, and reassemble them in your new home!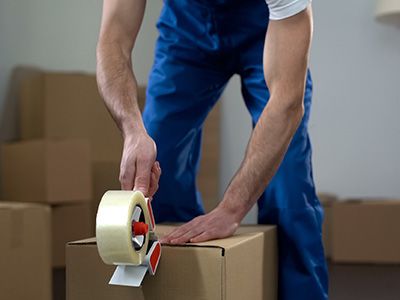 PACKING AND UNPACKING
The tedious task of dividing your items and packing them safely in organized groups can easily be the most time-consuming part of moving. But through our residential moving services, you can expedite any move with professional packers who are trained to safely pack your items in a fraction of the time it would take you to do it yourself. When you get to your new home, spend some time envisioning just how great your time will be there while we unpack your boxes with the same safety, care, and speed.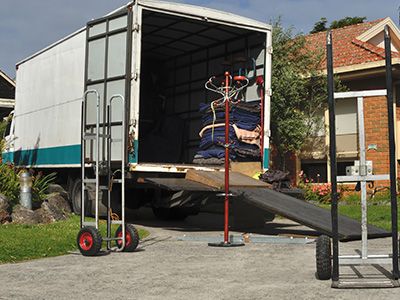 TRUCK LOADING AND UNLOADING
Part of our packing services include loading and unloading your heavy items. No matter how strong you are, the simple fact is that you're likely unable to lift and load the heaviest items in your house. Even if you are capable of doing so — either on your own or with help — attempting to lift and carry heavy items just increases your chances of injury and can be overall very dangerous. You don't have to worry about this with our team of movers, including piano movers and gun safe movers. Trust us to do the heavy lifting!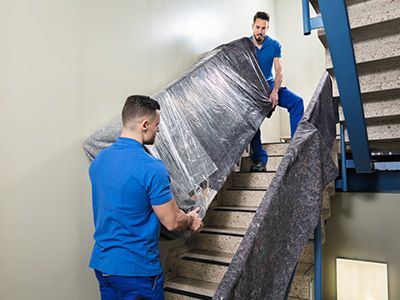 HOME PROTECTION
Once again, if you try to move heavy and large objects by yourself, not only are you risking damage to those items, but you're also putting your walls, door frames, and floorboards in danger. One little slip can cause hefty damage to your new home. But what makes us one of Northern Colorado's best full-service moving companies is the protection we offer for the places in your home most susceptible to dents, scratches, and other forms of damage. Let our residential moving service personnel leave your property looking just as beautiful as when they first entered!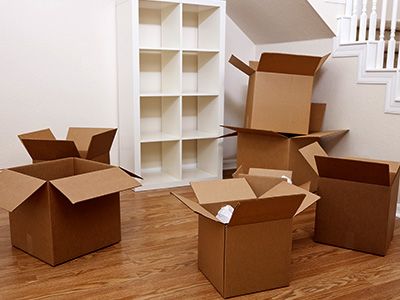 DISPOSAL
The last thing you want to think about as you try to get settled in your home is what to do with all the clutter that's left behind. From dozens of cardboard boxes to plastic wrap and packing peanuts, moving leftovers get in the way. Rather than throwing everything in your garage while you organize your new living space, let us remove the mess so you can make your new home the best it can be.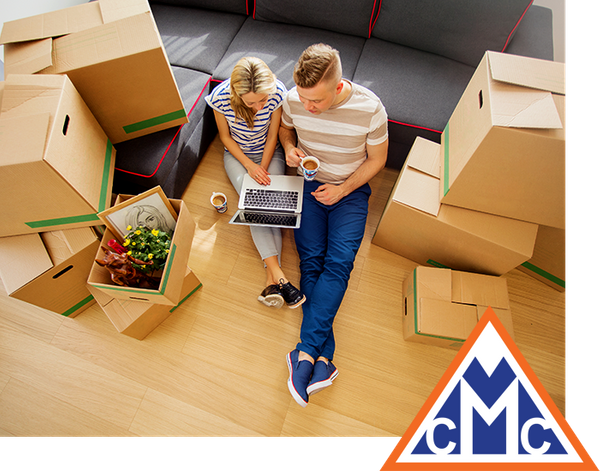 Why You Should Hire a Professional Moving Company
While the idea of saving money by moving yourself may initially seem appealing, there are several reasons why hiring a professional moving company like Choice Moving Company is the smarter choice for homeowners or apartment renters.
From packing fragile items to securely loading and unloading the truck, our knowledge helps prevent damage to your belongings. Hiring a moving company like ours also saves you valuable time and effort. Moving can be physically demanding and time-consuming, but with professionals handling the logistics, you can focus on other important aspects of your move. Choice Moving Company professionals are also equipped with the right tools and equipment, making the moving process much easier and less stressful.
What Makes Our Local Moving Company Stand Out?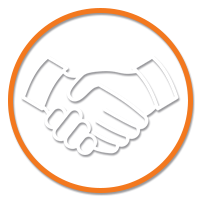 Experience and Professionalism
Our moving company team is highly trained and knowledgeable, ensuring that your belongings are handled with the utmost care and attention.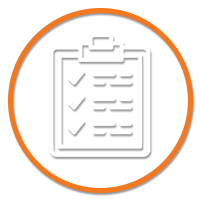 Comprehensive Services
Whether you need assistance with the entire moving process from start to finish or just require some extra labor for lifting and packing, our team is here to help.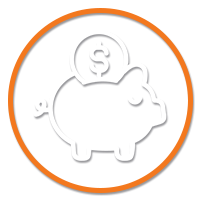 Affordable Rates
Quality moving services should be accessible to everyone. That's why we strive to offer the most affordable rates in Northern Colorado with transparent pricing.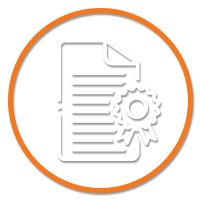 Licensed and Insured
In the unlikely event of any damages or accidents on your property, our insurance coverage ensures that you are properly protected and/or compensated.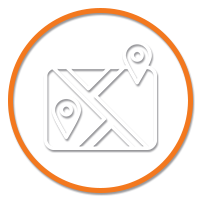 Local Knowledge
As a locally owned and operated moving company in Fort Collins, we have extensive knowledge of the Northern Colorado area. We proudly service clients in Loveland, Timnath, Windsor, Wellington, Greeley, and Denver.
What Are Our Clients Saying?
"I was pleased with our movers and the help they offered us. The truck was nice and clean and neatly organized so they did not have to make multiple trips. They fit my entire three bedroom house in one load!"
- Caroline C.
Make the Smart Choice for Your Northern Colorado Move
At Choice Moving Company we are ready to make your move easier, safer, and more enjoyable than you thought possible. Our professional home movers are experts in safety and efficiency, ensuring our trusted customers receive the service they deserve. You're already busy — why add things like packing and lifting into the mix? With the same expertise you expect from full-service moving companies, we ensure everything you own is carefully transported from your old living space to your new one.
Call Choice Moving Company for a free, accurate estimate today. We can't wait to hear from you!