Residential Moving
Residential Movers in Fort Collins Who Make Your Life Easier
Let Us Take the Load off Your Move
Whether you're relocating across the city or a few blocks away, moving is a burdensome task that nobody should have to complete alone. We get it, and that's why we are dedicated to providing the best residential moving services for you. By treating your items like they are our own, we can confidently offer the safest moving options for your items while you get some much-deserved relaxation. Call us today for your free estimate!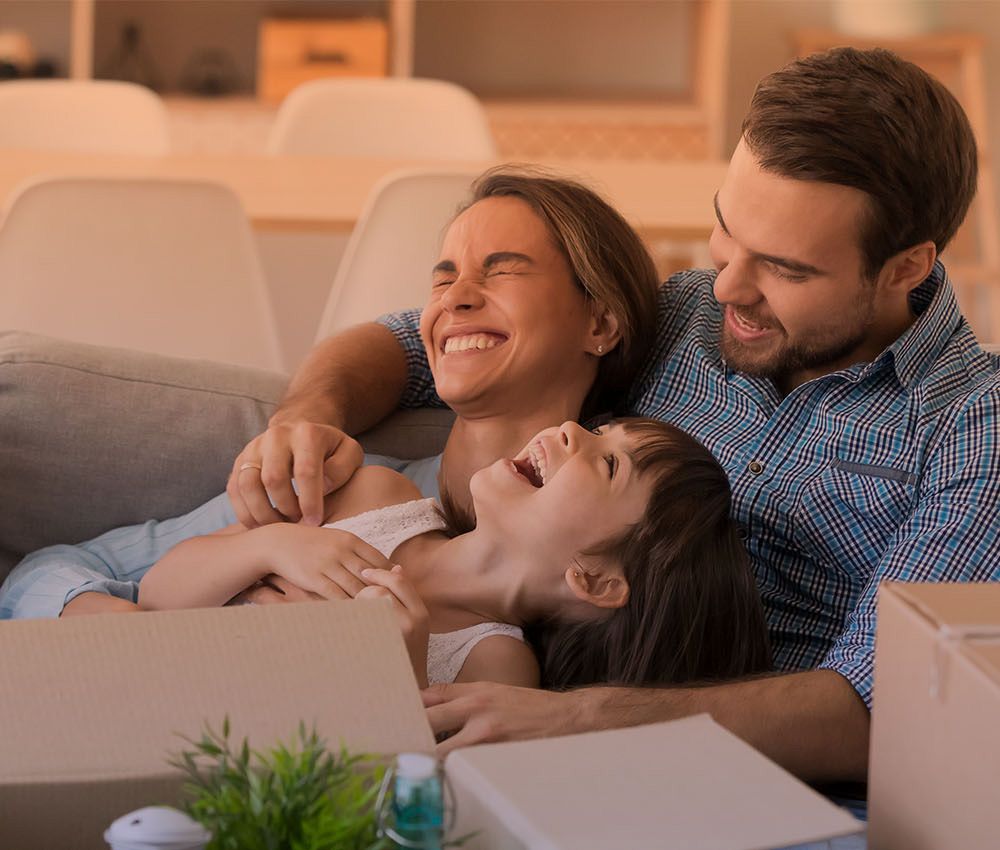 When you trust Choice Moving Company, you can expect:
COURTEOUS AND PROFESSIONAL SERVICE FROM A FULLY LICENSED AND INSURED COMPANY
SHRINK-WRAPPED AND BLANKET-PADDED PROTECTION ON FURNITURE
GENERAL ASSEMBLY AND DISASSEMBLY OF LARGER ITEMS
PROFESSIONAL PACKING AND UNPACKING
FREE ESTIMATES WITH NO HIDDEN FEES
What Do Our Residential Movers Do?
Here at Choice Moving Company, we understand how personal and important your belongings are to you. Our professional movers are experts when it comes to safely and securely loading and unloading your belongings. To understand the full benefits of partnering with Choice Moving Company, consider these services we offer to make your move simpler than ever.
FURNITURE DISASSEMBLY AND ASSEMBLY
How often have you tried to squeeze a couch into the back of a truck or moving van just to find it damaged when you get to your final destination? With Choice Moving Company, our home movers take the time to appropriately disassemble large furniture items, pack them safely and securely, and reassemble them in your new home! Make sure some of your most important belongings are safe with our furniture movers.
PACKING AND UNPACKING
The tedious task of dividing your items and packing them safely in organized groups can be the most time-consuming part of moving. We can expedite your move with professional packers who are trained to safely pack your personal items in a fraction of the time it would take you to pack. And when you get to your new home, spend some time envisioning just how great your time will be there while we unpack your boxes with the same safety, care, and speed.
TRUCK LOADING AND UNLOADING
Part of our packing services include loading and unloading your heavy items. No matter how strong you are, the simple fact is that you're unable to lift and load the heaviest items in your house. That problem is over with our team of movers, including piano movers and gun safe movers. Trust us to do the heavy lifting at Choice Moving Company.
HOME PROTECTION
If you try to move heavy and large objects by yourself, not only are you risking damage to those items, you're also putting your walls, door frames, and floor boards in danger. One little slip can cause hefty damage to your new home. We offer protection for the places in your home most susceptible to dents, scratches, and other forms of damage.
DISPOSAL
The last thing you want to think about as you try to get settled in your home is what to do with all the clutter that's left behind. From dozens of cardboard boxes to plastic wrap and packing peanuts, moving leftovers get in the way. Rather than throwing everything in your garage while you organize your new living space, let us remove the mess so you can make your new home the best it can be.
At Choice Moving Company we are ready to make your move easier, safer, and more enjoyable than you thought possible. Our professional home movers are experts in safety and efficiency, ensuring our trusted customers receive the service they deserve.
Call Choice Moving Company for a free, accurate estimate today. We can't wait to hear from you!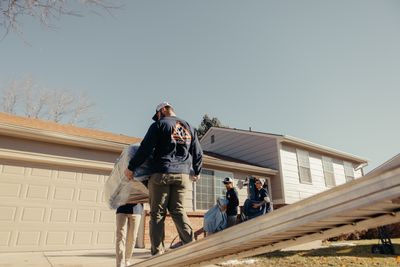 "I was pleased with our movers and the help they offered us. The truck was nice and clean and neatly organized so they did not have to make multiple trips. They fit my entire 3 bedroom house in one load!"
-Caroline C.